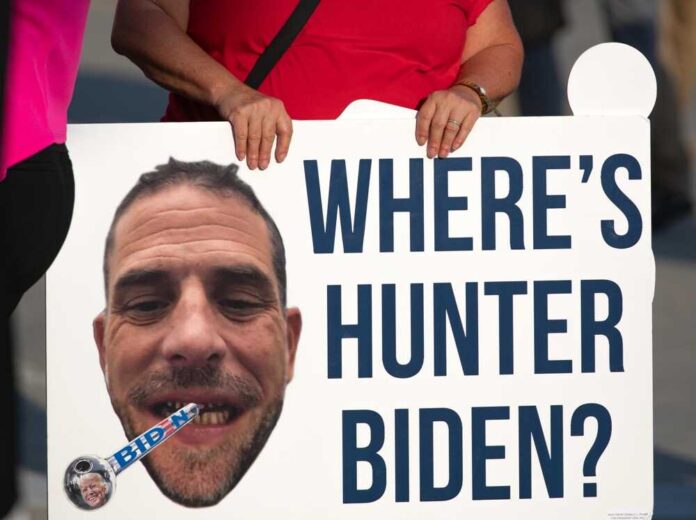 (Patriot.Buzz) – In a new development highlighting Hunter Biden's illicit dealings, Jennifer Rodgers, a former federal prosecutor and current CNN analyst, recently commented on the new California grand jury probe into him, indicating that the development is decidedly unfavorable for Joe Biden's son.
The probe, led by Special Counsel David Weiss, is part of an investigation into Hunter Biden's business dealings, with a recent focus on subpoenaing documents and testimony from potential witnesses, as reported by CNN. The investigation has also extended to James Biden, Joe Biden's brother, who received a subpoena in November.
During a conversation with CNN's Poppy Harlow, Rodgers was asked about the implications of a grand jury in California being involved in the case.
Rodgers responded:
"Well nothing good for Hunter Biden, that's for sure. I mean we already have the gun charges in Delaware, and now it looks like they're seeking to up the ante from the misdemeanor charges they were gonna file on the tax side in Delaware to felony, probably tax charges, perhaps other charges in California, so they're expanding their investigation, too. It's not just a matter of finding a grand jury to charge in, they're obviously issuing subpoenas and looking to go outside of what they've done before."
Harlow then questioned whether this development validated the criticisms directed at David Weiss for not pursuing this line of action earlier. Rodgers acknowledged that Weiss and his team have been working on this matter for an extended period and claimed there is no evidence to suggest a lack of diligence in their efforts. Furthermore, Rodgers posited that if Hunter Biden were not Joe Biden's son, his circumstances might be markedly different.
Rodgers' analysis highlights the increasing complexity and scope of the investigation into Hunter Biden's business activities. The involvement of a California grand jury and the shift from misdemeanor to potential felony charges suggest a significant escalation in the probe. This development also underscores the unique challenges and scrutiny faced by an administration closely associated with high-profile scandals.