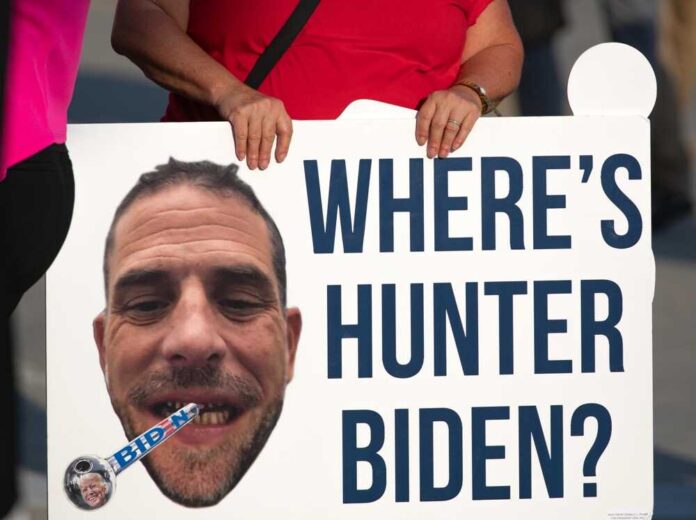 (Patriot.Buzz) – Concerning the House's ongoing investigations into the foreign business activities of the Biden family, newly elected Speaker Mike Johnson (R-La.) indicated during a Fox News interview on "Sunday Morning Futures" that he is contemplating issuing a subpoena for Hunter Biden.
When asked about the possibility of subpoenaing Hunter Biden, Johnson responded, "I'm looking at that. I think that desperate times call for desperate measures, and that perhaps is overdue."
Johnson emphasized that a final decision hasn't been reached, and he is currently seeking counsel from the associated attorneys, drawing from his own legal expertise. He stated, "We're trying to move forward on some of this very aggressively," and further added, "I think the American people are owed these answers. And I think our suspicions about all this, the evidence that we have gathered so far, as you know, is affirming what many of us feared may be the worst."
Notably, inquiries led by House Oversight and Accountability Committee Chairman James Comer (R-Ky.) and House Judiciary Committee Chairman Jim Jordan (R-Ohio) have focused on Hunter Biden's tenure on the board of a Ukrainian energy company during the time Joe Biden was vice president.
The central allegation from those conducting the investigations is that Joe Biden, along with his family members, possibly including Hunter, gained financial advantages from overseas business ventures due to Biden's influential position. However, the investigations haven't provided concrete evidence that Joe Biden directly profited from his son's business activities or that they influenced his policy decisions.
The inquiries encountered a major obstacle when a group of Republicans sided with all House Democrats to remove Kevin McCarthy from the Speaker position. Following Johnson's election as the 56th Speaker of the House last Wednesday, normal House operations have resumed.
When questioned about the potential transformation of the impeachment inquiry into an actual impeachment, Johnson replied, "We'll see, Maria." He praised the committee chairmen, adding that they have a "constitutional responsibility to follow this truth where it leads."
Johnson emphasized the importance of letting the evidence dictate the direction, saying, "We don't use this for political and partisan games, like the Democrats have done and did against Donald Trump twice." He concluded by stating the need to "follow the law and follow the Constitution."